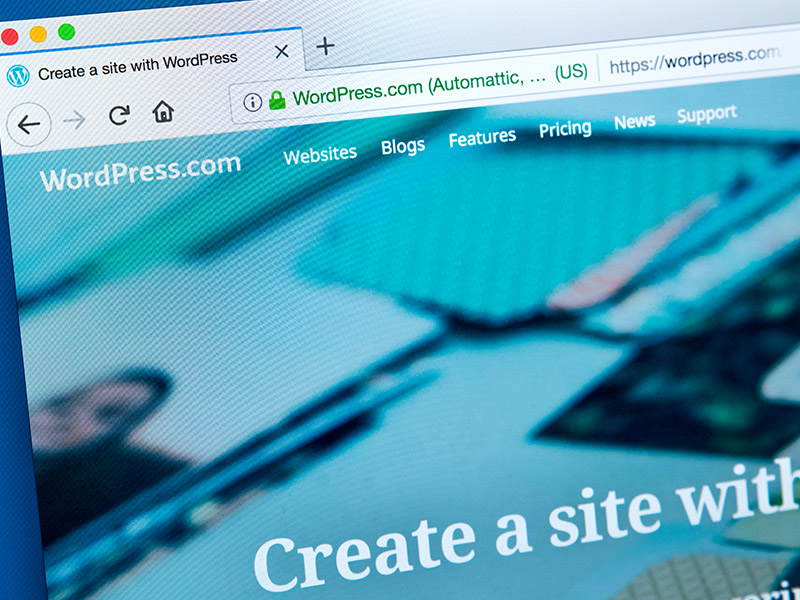 29 Nov

WordPress For Your Company

If you don't know yet all the cool things WordPress can do for your business, then it's about time you learned. This content management system (CMS) is not only a workhorse that will provide you with an excellent website for your company or online marketplace, but it's also packed with a ton of features that make it a great option for just about anyone wanting to create a website.

If you don't feel like learning a whole bunch of code or spending a ton of money on custom web development, WordPress is a great option. With drag and drop functionality and customizable templates and tools, WordPress allows you to create, edit, organize, and publish whatever content you want with a minimum of stress. What's not to love?

Why WordPress is Best for Your Company

The list of cool shit you can do with WordPress is seemingly endless and grows all the time. To keep things simple, we've found our top seven reasons why your company's website would benefit from WordPress. And if these don't sell you on WordPress, there are about sixty-three other ones we'll share with you upon request.

And away we go!

#1. It's Free.

WordPress is open source software. You are free to use, change, add on, or give away the software however you like. The core software has no fee, and many themes are available for free or very little money. Like all websites, hosting, domain registration, and other services related to having a site will still cost you, but to just create your website? You can do so at a very minimal cost. And who doesn't love something that's great for your business and also your bottom line?

#2. It's Easy to Use.

Once you learn how to navigate the simple interface, WordPress is intuitive and easy to use, even for the most code-averse among us. The CMS allows you to access and edit pretty much everything on your website. And if you do find something you want to change that the CMS won't allow, there's almost always a plugin already created that will get you where you want to be.

You don't have to know code, understand code, or even be able to pick code out of a police lineup in order to use WordPress. It's the perfect option when many people on your team need to have access to and the ability to work on your website, and with literally thousands of tutorials available online, you could probably train your Uncle Howard to use WordPress in no time.

#3. It's Innovative.

There are so many competitors lining up to knock WordPress out of the #1 spot these days, which means they have to stay on their A game to remain at the top. As a platform, WordPress has spawned the latest innovations to support the CMS, and it has the best integrations of anything on the market. Period.

#4. There's a WordPress Ecosystem.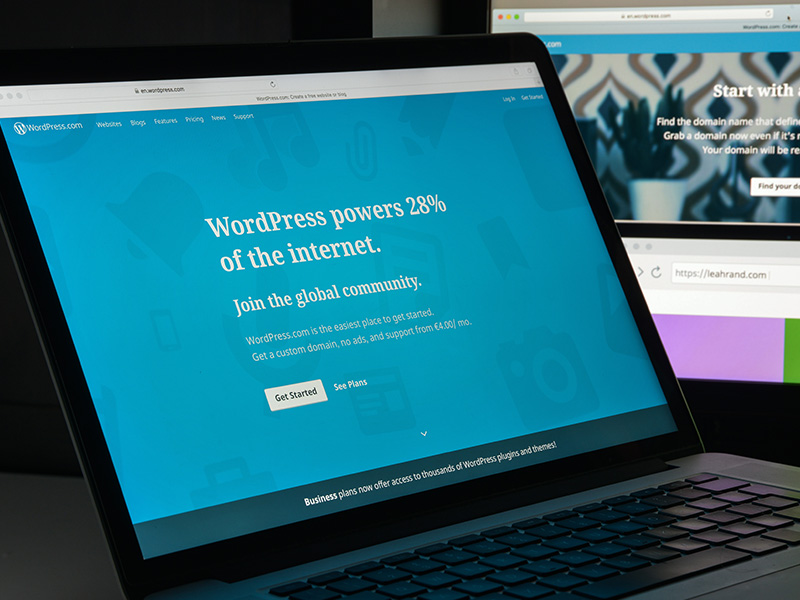 So, WordPress has its own zip code now? No, what we mean is, a ton of businesses are using WordPress, so there are hundreds (maybe even thousands) of themes, frameworks, and plugins available to customize your website. And there's also a ridiculous number of people who are experts in WordPress who can help you make your website look amazing. Take a look at Freelancer.com or Upwork these days, and you'll find pages of freelancers who do nothing but work on WordPress sites. So, bottom line, there's help, and there are resources.
#5. It's Scalable.
Unlike other content management and website development systems, WordPress doesn't change what's available to you based on your web traffic. No need to unlock levels with your sales or click-throughs like you're playing Fortnight with this platform. Your website looks and acts the same (and costs the same) no matter what. As you grow, you can upgrade your hosting services to accommodate more traffic, but your CMS will remain the same.
#6. You Can Integrate Just About Anything.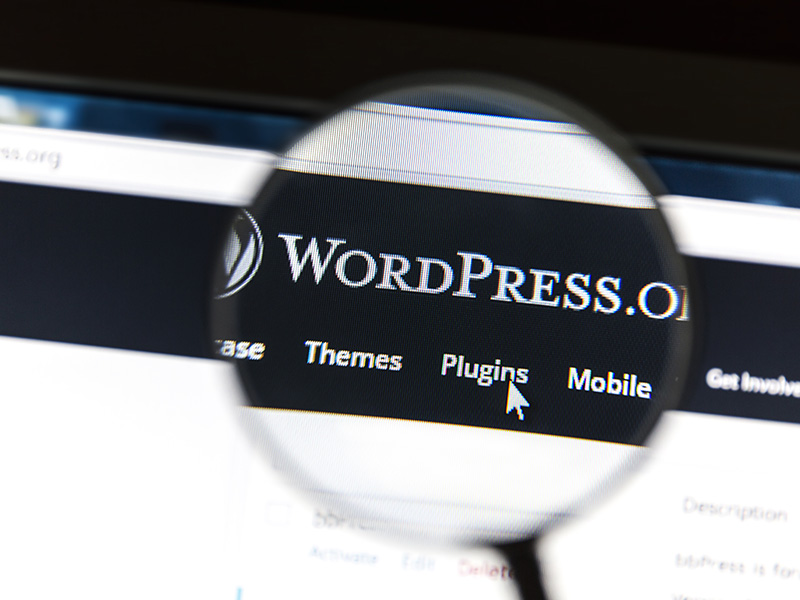 Because it is so ubiquitous (that means found everywhere) today, WordPress integrates with nearly everything else related to website design and development. If you can think of a service that you've used on a website, it's pretty likely there is a way to make that work with WordPress.
WordPress integrates seamlessly with services like PayPal, Hubspot, Stripe, Xero, and Freshbooks. And when the integration isn't already baked in, there's a plugin for it. Plugins simply extend the functionality of your website. We think of them like extra Lego pieces you attach as a single piece to make your replica Death Star even cooler, but you can refer to whatever analogy works for you. Regardless, they're cool.
Some of the best plugins out there also make your website better and reach more people. These include the Yoast SEO and Google Analytics plugins. Plugins like these help you make the most of your site and all its functionality as well as reach the widest audience possible.
#7. It's Responsive.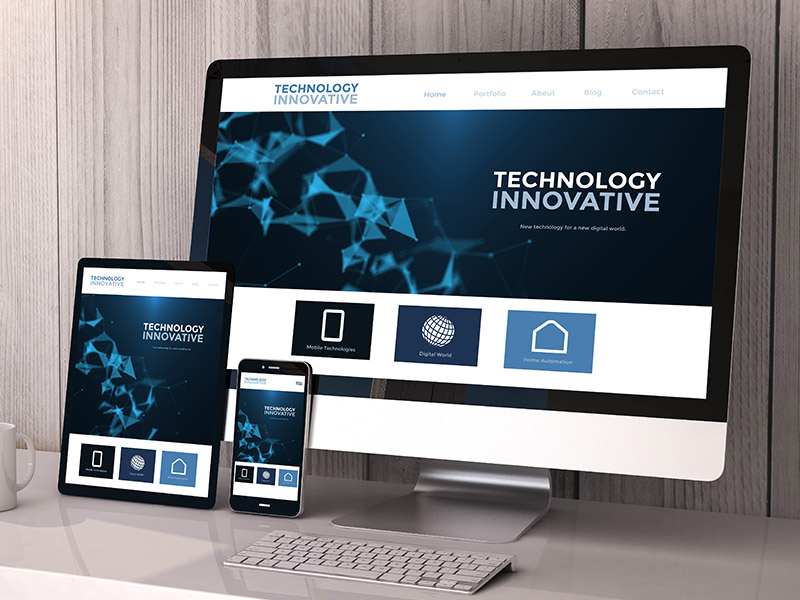 Your website has to work on every device known to man these days, and WordPress makes it easy. Your website will be responsive to mobile and tablet with no worries using WordPress as long as you use a well-reviewed, responsive theme. And, whatever technology is around the bend, you can be sure that WordPress will always lead the pack by staying up-to-date and ensuring its platform supports all devices.
Are You Still Not Convinced?
Whether you are looking to build a landing page, a blog, a sales page, an online store, a multi-vendor marketplace, an online learning platform, a booking site, a…. well, just about any kind of website, WordPress has your back. Whatever you can imagine, the WordPress CMS plus the thousands of plugins, extensions, and other open source software that is compatible with it will help you build exactly what you want.
So, what are you waiting for?